Although I knew of Mr. Gaughan, I certainly did not know him, the man, personally. Truthfully, I don't know a whole lot about him, either, and in doing a little research, it appears I'm not alone. It's rather difficult to find any old articles (say, from before 2009) about Gaughan or his casinos.
But even with the limited amount of hard news about the man, what becomes very clear very quickly from anecdotes, personal stories, and testimonials, was that he loved the business of gambling, loved Downtown Las Vegas, and most of all, loved people — both employees and customers. And that, in and of itself, is worth celebrating.
Without knowing the man, I can't say why he didn't expand much beyond Downtown like Sam Boyd, why he wasn't interested in spectacle like Jay Sarno, or why he didn't have the outsized reputation of Benny Binion. I imagine he saw the potential beyond Fremont Street, and recognized the opportuntity — after all, his son Michael has been wildly successful building locals casinos all over Las Vegas. My guess is that he was comfortable Downtown, these were his employees, his customers, his people, and he simply didn't have much desire to go anywhere else.
Gaughan's portfolio of casinos didn't include any headline-grabbers — Elvis never played there, or the Rat Pack, or Seigfried & Roy. He catered to the blue-collar crowd, another tradition that rubbed off on Michael. As casinos continue to proliferate around the country, most of them are less like the Bellagio or Caesars Palace, but more like Gaughan's places — comfortable, if not luxurious. It's too bad he didn't write a management book — then again, guys like him probably thought the secrets to success were pretty obvious: work hard, treat employees like family members, always give customers a fair deal, understand every aspect of the business and every corner of your property.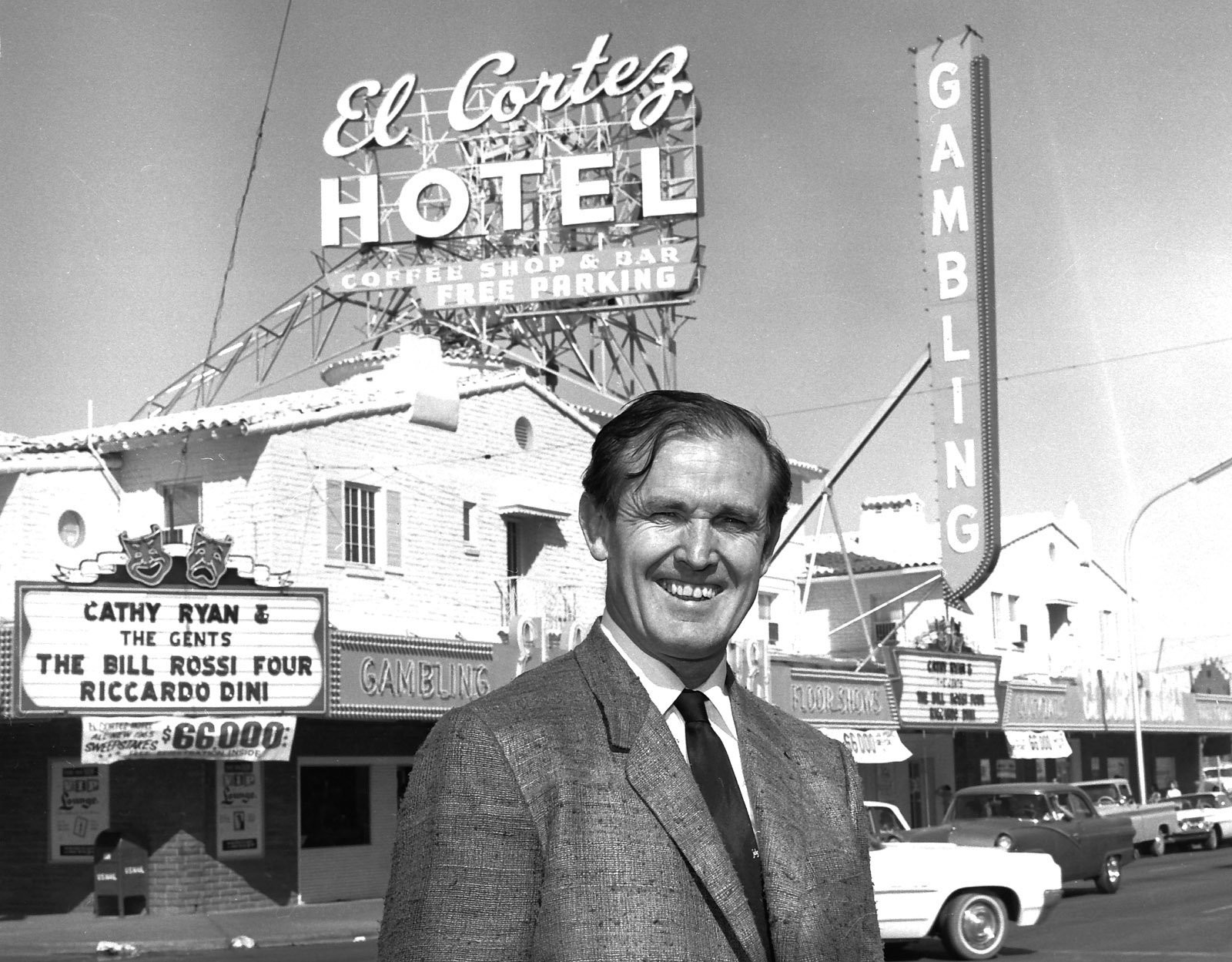 The El Cortez, as part of its brilliant marketing campaign embracing the property's old-school roots, has repeatedly dropped reminders that Jackie Gaughan still lived in the hotel's penthouse and still played cards in the casino almost every day (details that nearly every obituary has picked up). While today's corporate entities and private equity firms and foreign banks utilize Las Vegas casinos simply as vehicles to enhance their portfolios, Jackie Gaughan was a man who saw Downtown Las Vegas, and the casinos he owned, as the destination itself. Not just to make his fortune, but for his life. That's an attitude that deserves respect. Rest in peace, Jackie, I wish I'd known you better.